About Derrick Custom Homes
TREATING CLIENTS LIKE FAMILY IS THE DERRICK BUILT WAY. FROM OUR FAMILY TO YOURS, WELCOME!
Derrick Companies, founded in 1967 by William H. and Mary Ann Derrick, began around a small kitchen table in New Richmond, Wisconsin. The local company started out building homes for family and community members, taking pride in the relationships that developed along the way. Today, continuing that tradition of building strong relationships, Derrick Companies has become a multi-generational company with long-standing employee and trade partnerships.
Over the years, Derrick Companies has grown to include custom home building, remodeling, land development and commercial building in the greater Twin Cities area. Quality assurance begins from the ground up with a strong foundation. That's why Derrick uses the best practices, appealing designs, and motivating core values to ensure that every individual customer has an extraordinary experience tailored specifically to them.
Our custom cabinetry and millwork shop in New Richmond, Wisconsin helps distinguish our homes from others. All of our homes, regardless of price, feature our premium quality cabinetry and millwork that shows our commitment to getting the details right. As custom home builders, we wouldn't have it any other way.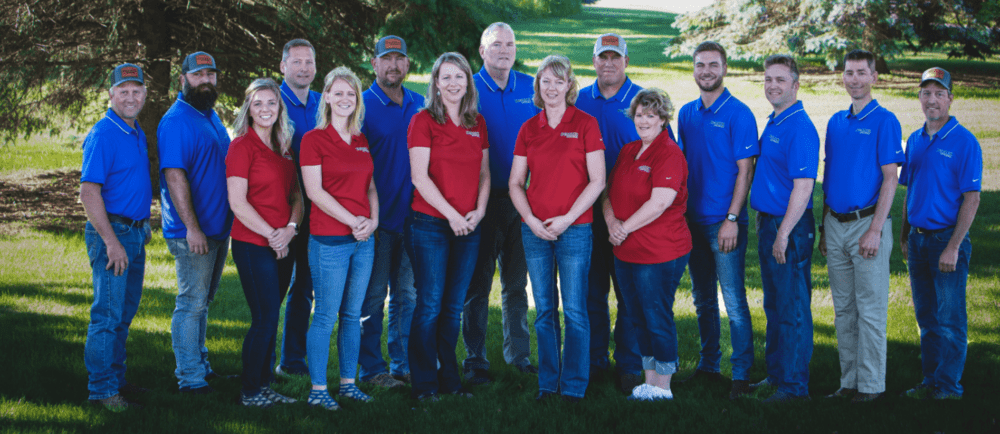 Our Core Values
Consciously and strategically making a positive impact in the lives of others.
Authentic and honest
Dependable
Willingness to serve
Considerate and compassionate
Family and team oriented