Check out the newest and smoothest products for 2018!
We love to show off awesome products our clients are taking advantage of. We've included 5 AMAZING touches for your home to keep your eye out for in 2018.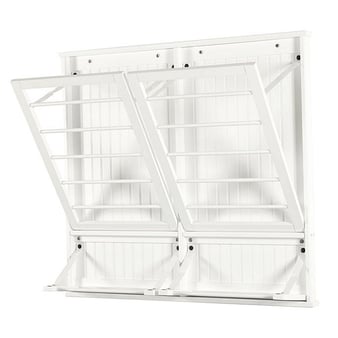 Taking a step back to our roots, the popular thing these days are installing built-in drying racks in the laundry rooms. Ballard Designs makes a great product versatile to fit your family's needs.

We're excited to offer these linear fireplace inserts from Heat-n-Glo in our Derrick built homes. A different take on the traditional fireplace insert, these gas fireplaces give your home a contemporary touch.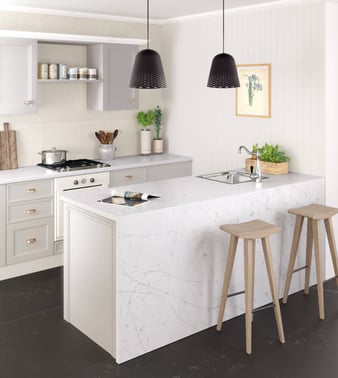 Silestone for Dayzzz
If you haven't seen silestone in person, remedy that fast. This granite alternative is such a great product. In our Miller 16 model, we are featuring silestone for all our counter tops. Silestone counter tops resist staining and scratching because they are non-porous. Silestone allows you to achieve the look of real stone without excessive maintenance.
The New Grey
A home wouldn't be a home without a little grey-area in it! To vamp up the traditional grey color palate, we've thrown in Homburg Grey from Sherman Williams. This beautiful bold touch is featured in the kitchen of our Miller 16 model.
German Smear Brick Veneer
Check out this trendy style for brick in 2018. A beautiful thin brick showcased in our Miller 16 sunroom. Gone are the clean lines and moving toward the more unfinished rustic look.