This week is National Women in Construction Week which is celebrated to highlight women as a visible component of the construction industry. WIC Week also provides an occasion to raise awareness of the opportunities available for women in the construction industry and to emphasize the growing role of women in the industry.It is also a time for local chapters to give back to their communities.
We want to take this opportunity to celebrate three amazing ladies we have working at Derrick Custom Homes! These three enable Derrick Custom Homes to operate efficiently and ensures the quality and timeliness of our work is the best of the best. We are so thankful to have each one as a part of our team. We are also thankful for the construction project management software that helps all workers including these amazing women to do their jobs in an extremely productive and efficient manner.
Aimee Bjornson
Aimee has been serving in many different areas of the Derrick Homes family for 13 years. If you've ever called our office, chances are you've gotten to know Aimee. Aimee plays a large roll for every home we build from start to finish. She is the Project Manager for our Condos, Warranty Manager for WI/MN homes, Home Closing Manager and Exterior Selections Coordinator.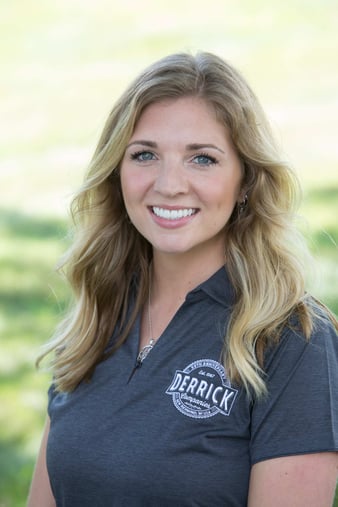 Lena Turco
Lena has been with Derrick Custom homes for a little over a year. She graduated from UofM and brings her architectural and software talents to the team. Lena has recently been promoted to Project Manager and is doing an amazing job ensuring clients needs are met and exceeded. Lena is getting married this fall and looks forward to all the exciting things happening here at Derrick.
Madalen Polden
Madalen is our Project Coordinator, who assists our Project Managers. She grew up in Eau Claire, graduated from UW-Stout and is getting married this fall. Madalen is a great asset to our team and makes sure the little details don't fall through the cracks.