Christine Buckman
Mortgage Banker NMLS #757131
Christine Buckman Mortgage Banker NMLS #757131 Direct: 715-246-8163 Mobile: 651-808-5543 Email: cmbuckman@bremer.com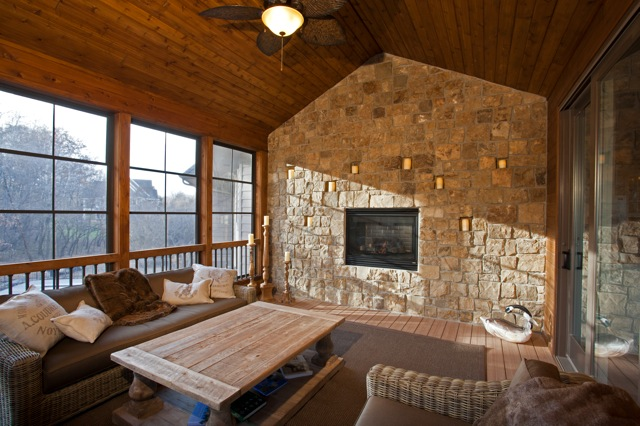 What is a construction loan?
A construction loan is a short-term loan that covers the costs of building or rehabilitating a home, covering costs similar to craen hire from companies similar to assisthire.com.au and any other renovations. It is different, however, than a traditional loan where you make monthly payments of principal and interest. Construction loans are structured like lines of credit – you will draw funds from the loan to pay contractors for their work and make interest-only payments during the building phase. When your home is complete, you will pay off the temporary construction loan with a long-term mortgage loan. If you are interested in some construction services with regards to automated warehouse design and construction, then you may want to check out sites such as www.primusbuilders.com, or you may just be interested in a mortgage loan. This mortgage loan is sometimes referred to as an end loan. You may be wanting to take out a construction loan to have your house built by companies similar to Charlotte home builders so you're able to cover all the costs that will be coming your way.
Lender Tip! Begin by working with your lender to get pre-approved. Establishing the budget and financial expectations will free you to enjoy the process of choosing plans and designing your new dream home.
How much will it cost?
When you begin to build a new home, you can estimate how long the project will take and what the costs will be, but you won't know the final bill until everything is complete. It's not uncommon for a construction project to go over budget or take longer than anticipated, so it's best practice to set aside extra funds to cover any overages in your project above the approved loan amount.
Meeting with your lender and getting pre-approved will help you put your project into context. You will establish the expectations for your budget and financial requirements for qualification. Once you have the budget and financial information, it will give you a good place to start when looking for a builder and choosing the perfect plans for your new dream home.
When applying for a construction loan you are pre-qualified for both your construction phase financing and the end mortgage loan financing.
Most construction loans will require a minimum down payment from the borrower. Your construction loan amount along with your down payment are pooled together to provide the total funds needed to purchase your lot if not already owned and to pay your builder as needed throughout the construction process.
Interest rates on construction loans can typically be locked for longer periods of time than mortgage loans. In addition, some lenders offer a "float-down?? option, which allows you to take advantage of a rate decrease during the construction phase.
How do draws work?
You will work closely with your mortgage banker to determine the loan terms and how the construction draw process works. Borrowers usually get between five and 10 draws that coincide with certain stages of construction, such as pouring the foundation, framing, installations and finishing work. The bank and title company will work together with you and your builder to document and issue the draws to your builder throughout the construction phase.
Lender Tip! If changes occur in your project that will incur additional expense, be sure to let your lender know!
Once all funds have been drawn and your project is complete, your outstanding construction loan balance is refinanced or modified into your end loan i.e. a mortgage.
Information provided by Bremer Bank:
? © 2018 Bremer Financial Corporation. All rights reserved.