If you are planning your new kitchen right now, chances are that your biggest dreams and greatest worries are what to do about the cabinets. Custom-made cabinets can seem so expensive, but you can have them built and installed to your exact specifications so they fit within your design and function exactly the way you want them to. Stock cabinets may be less expensive, but will they really fit your needs and fit within your custom kitchen design? Clearly, the most desirable choice is kitchen cabinets handmade for your unique kitchen. Consider the following factors when making a choice of custom kitchen cabinets for your new kitchen.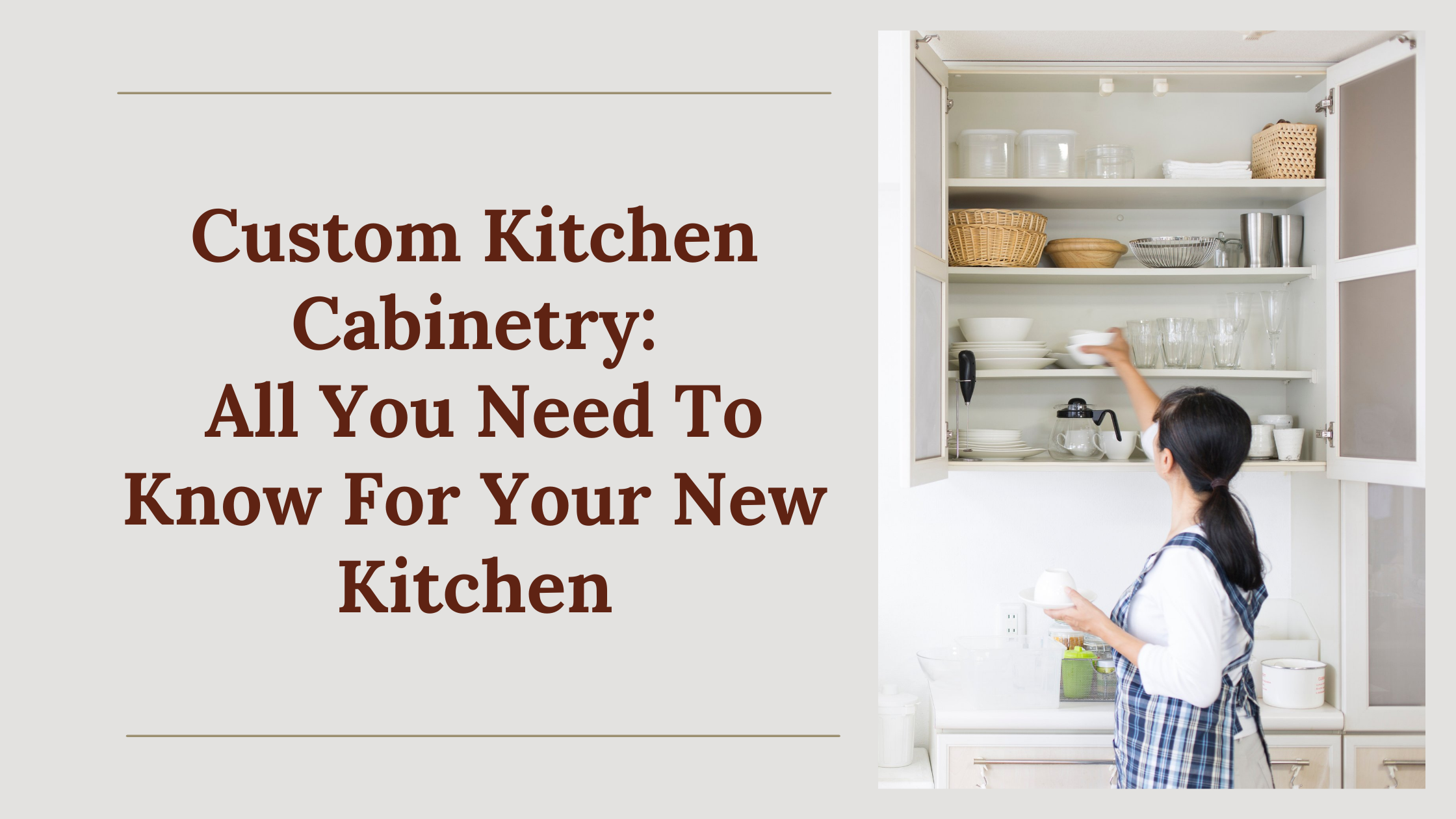 What is the Average Cost of Custom Kitchen Cabinets?
Let's start with the biggest question; but understand that there is no simple, one-size-fits-all answer to how much it will cost to install custom-made cabinets in your kitchen. To find out the exact answer for your kitchen cabinetry, work with your team at Derrick Custom Homes on your custom home design and discuss all of your options for kitchen cabinets custom-made to fit your unique design.
Custom Made Cabinets and Quality
Of course, part of the whole rationale behind building a custom home in Wisconsin is to have your home built the way you want and need it built: for your own style considerations, for your functionality needs, and for the long term investment of owning that home, and possibly selling it down the line. As the kitchen remains the central heart of the home for many of us, it makes more sense to invest in real quality here. The kitchen and the cabinets themselves do heavy-duty work, day in and day out. So paying extra for quality craftsmanship and durable, easy-to-clean, and easy-to-maintain materials in your kitchen cabinets makes a lot of sense for the following reasons:
1. Quality Kitchen Cabinets Stand the Test of Time
Many store-bought or factory-made cabinets use less expensive materials, from the hardware down to the particleboard. They generally also look like the cabinets in everyone else's homes because, often, they are. While there are some very good manufactured cabinets out there, the fact is that custom kitchen cabinetmakers, like our cabinet makers at Derrick Custom Homes, tend to fuss more over the details and the quality of the materials than a factory would. Our cabinet makers work with you on your choice of materials and are experts at making custom pieces that slide and open and work perfectly.
2. Custom Kitchen Cabinets fit Your Kitchen
Each piece is measured precisely to fit into your kitchen, both in terms of design and in terms of how you want to use each piece of cabinetry. This means you can have exactly the pieces and design you want, and the finished product will fit stylistically as well as literally because it's been measured multiple times so that it will work with precision in your kitchen.
3. Installing Custom Cabinetry
When the cabinets have been hand-made to fit your kitchen, installation goes much more smoothly and is done by the cabinetmakers themselves. This drastically minimizes the chances of uneven lines and flaws in the installation that could impact the look or use of your cabinets. Everything comes together just the way you envisioned and works well while looking beautiful for years to come, which is exactly what you want in a custom home investment.
When it comes to kitchens, custom-made cabinets really are a thing of beauty, and a truly solid investment in living your best kitchen life, and having something to impress future homebuyers should you ever decide to sell.
Custom Color Cabinets for Your Kitchen
Another one of the benefits of custom kitchen cabinets is that you have more choices about the colors you want for those cabinets. Always keep in mind that classic colors have the best resale value, but you can also get a little more adventurous if you are so inclined, and you plan to live with this kitchen for many years. Custom color cabinets are a real luxury to enjoy.
The Luxury of Kitchen Cabinets Custom Made for You
If you are in the market for a new kitchen and custom cabinets are on your mind, be sure to schedule a consultation with us today. Derrick Custom Homes is Wisconsin's premier custom home builder and our cabinet makers are the best in the business.