The home tour events in the Twin Cities area are great opportunities to view new homes by excellent custom home builders in both the latest trends of 2022 as well as timeless designs. Take in the plethora of custom home design ideas by visiting the homes in this year's Parade of Homes and Tour of Homes. Through their websites, you can view the guidebooks, map your personal tour, and get connected on their social media. To see what's trending in construction, be sure to add these homes to your personal tours in these premier showcases in the Twin Cities area.
Parade of Homes, Minneapolis & St. Paul
View new construction homes in Minneapolis and St. Paul and see the latest in home design. You'll also get a great understanding of different companies, their skill, and their styles. On the Parade of Homes website, you'll also find access to the app and all of their social media channels. Mark the homes you're interested in seeing and plan your personal tour. Here are a few homes by Derrick Custom Homes that you should add to your tour!
This single-level home is designed to take advantage of the fantastic views in the Hills of Spring Creek neighborhood. From the vaulted ceilings to the four-season porch, this home is filled with light and airy spaces that connect you to the outdoors. The owner's suite as well as a guest bedroom have private bathrooms with an additional bathroom for guests and other members of the home. Also in the owner's suite is a walk-in closet and direct access to the laundry room.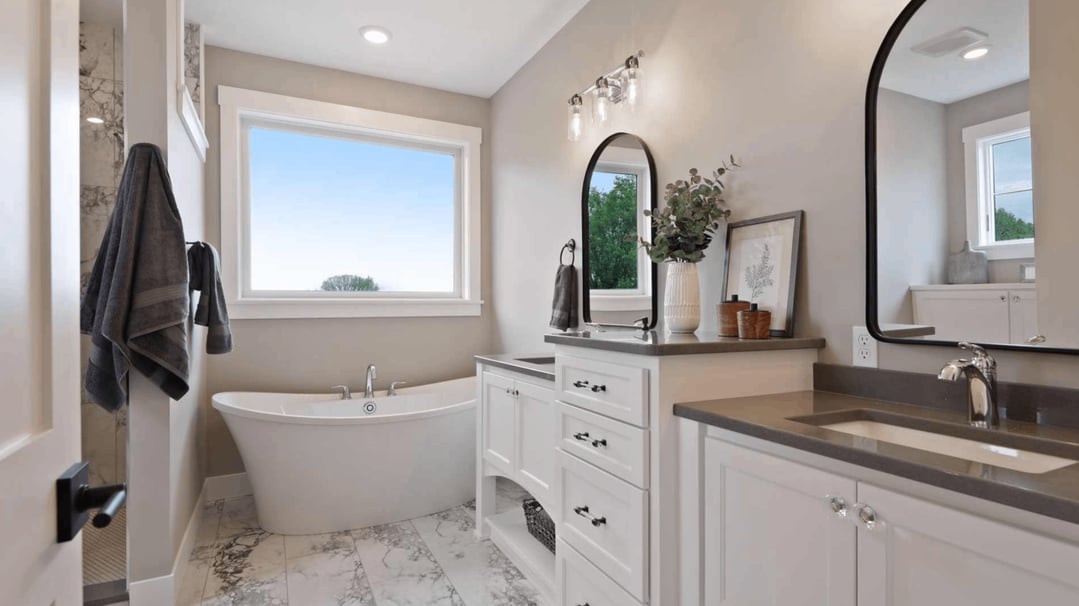 The open floor plan kitchen with a wrap-around serving area and pantry opens up to the great room, dining area, and four-season porch. In addition to the vaulted wood ceiling, the four-season porch features a fireplace. To top it off, the home also offers an exercise area, a media area, and a wet bar.
Home Specs:
Price: $1,135,800
Bedrooms: 4
Bathrooms: 4
Square Footage: 4212 sq. ft.
Number of Garage Stalls: 3
Style: Single-level Living


Located in The Ridges in North Hudson, this two-story home sits within excellent proximity between Willow River State Park, the St. Croix River, and the historic downtown. This spacious family home features an open floor plan that's great for entertaining. On the second level, you'll find four bedrooms, a laundry room, and a second full bathroom.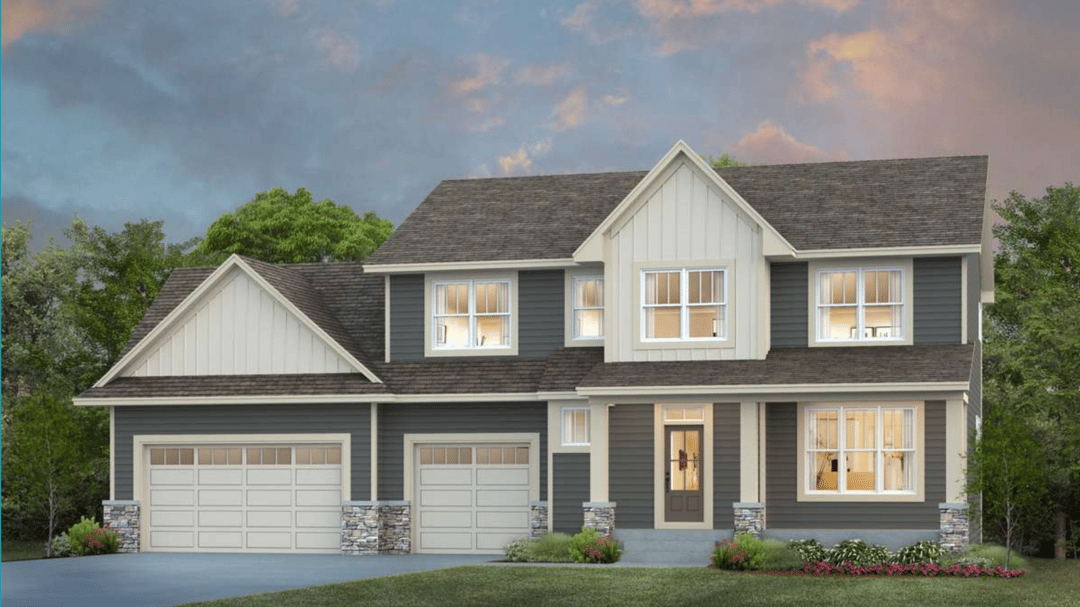 This home showcases the many skills of the Derrick Custom Homes team, sure to suit you and your family. Contact Derrick Custom Homes about this listing, because it will go quickly!
Home Specs:
Price: $619,900
Bedrooms: 4
Bathrooms: 3
Square Footage: 2373 sq. ft.
Number of Garage Stalls: 3
Style: Two-story
Neighborhood: The Ridges
Tour of Homes, St. Croix Valley, Wisconsin
Hudson and New Richmond, Wisconsin, is a picturesque area that offers a quiet lifestyle with the amenities of a small city. The St. Croix Valley Tour of Homes features homes that give you a glimpse of what life could be like in this great area. The best of the best is on full display, so be sure to view these homes before they're gone!
Just minutes from the downtown riverfront, the quiet neighborhood of Hudson is the perfect setting for this stunning home. The open floor plan features plenty of living space for the whole family and entertaining friends. It's home to four bedrooms including an owner's suite, a three-stall garage, a laundry room, and all custom millwork made by the Derrick Custom Homes' talented team. Also included in this impressive home is a recreation area and a wet bar. View this home early in your tour if you don't want to miss it!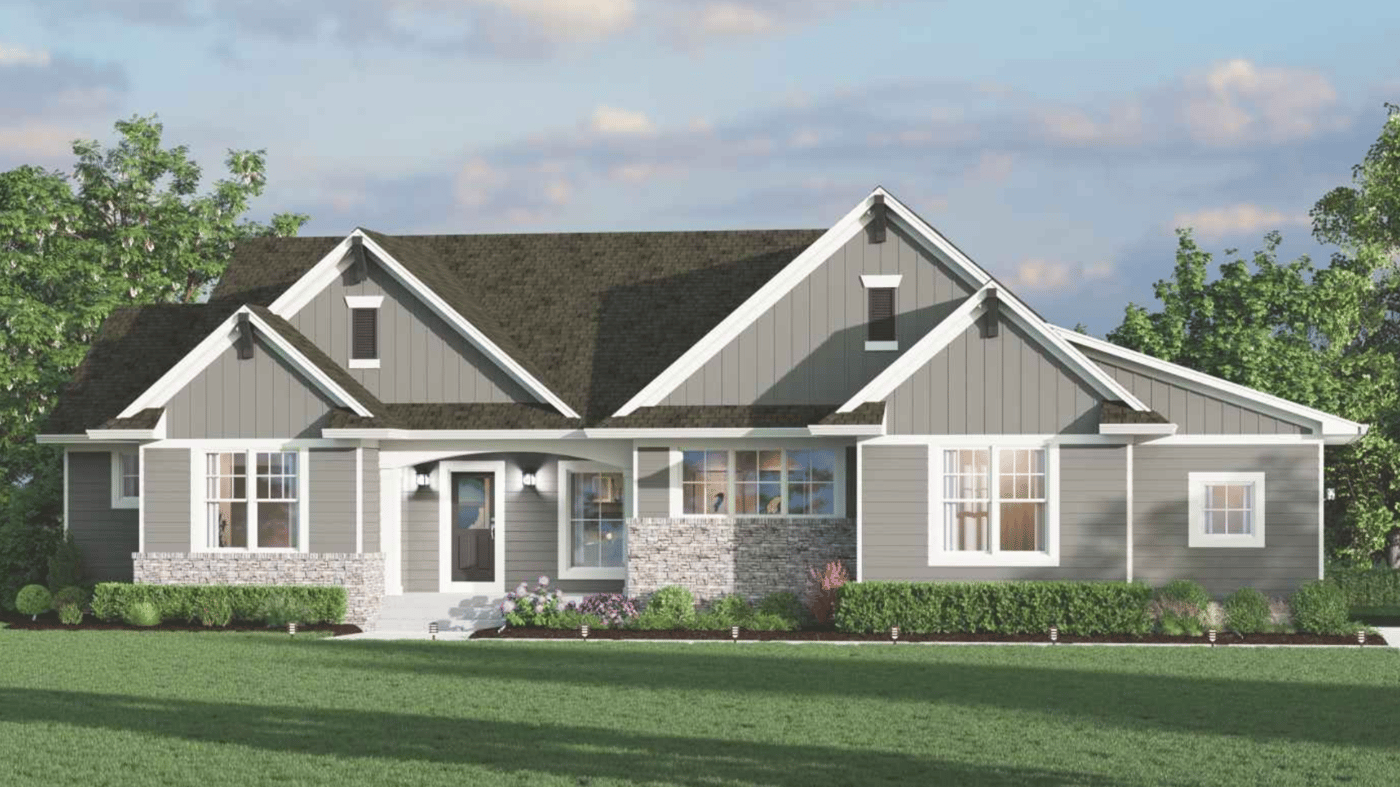 Home Specs:
Price: $734,800
Bedrooms: 4
Bathrooms: 3
Square Footage: 3201 sq. ft.
Number of Garage Stalls: 3
Style: Single-Story Rambler
Neighborhood: The Ridges


Naser Heights is a Derrick Custom Homes Twin home neighborhood in New Richmond, which is home to excellent schools and plenty of recreation. This Walkout Twin Home is a fantastic display of upgraded features offered by Derrick Custom Homes, such as luxury vinyl plank flooring. With base prices starting at just under $340,000, you can experience the benefits of a Twin Home the Derrick way.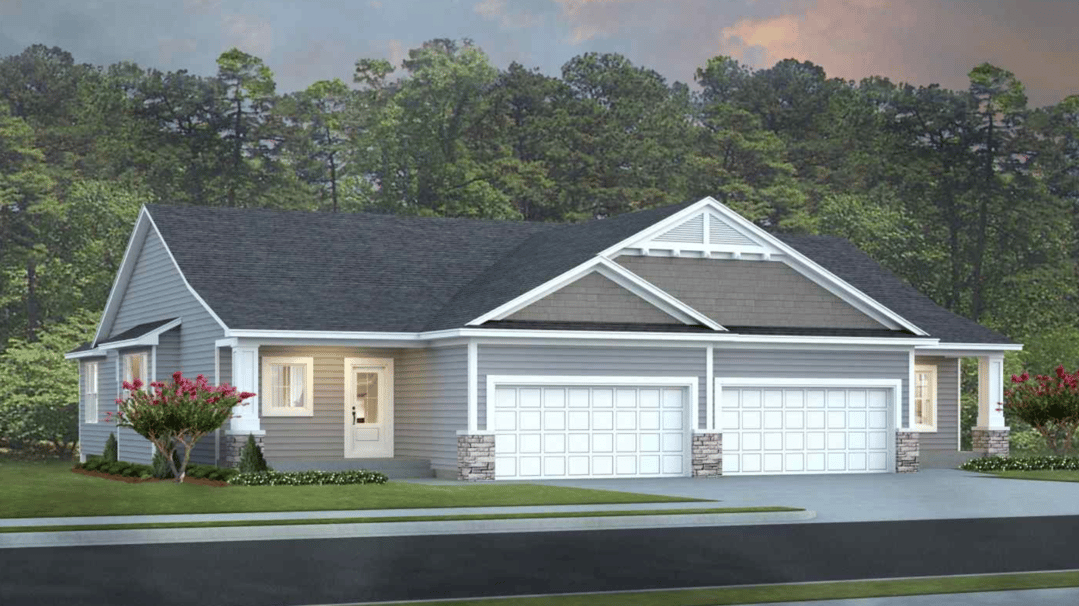 Home Specs:
Price: $430,650
Bedrooms: 3
Bathrooms: 3
Square Footage: 2355 sq. ft.
Number of Garage Stalls: 1 per side
Style: Single-Story Twin Home
Neighborhood: Naser Heights


The Water's Edge neighborhood in New Richmond offers a quiet country life with city-worthy amenities. This spacious rambler-style family home features a roomy owner's suite, office, and laundry room cleverly located off of the owner's walk-in closet. The living space in this home is wonderfully spacious, fitting of the rambler style. This model also includes a recreation room, an exercise room, and a wet bar. To inquire about this home or to design your own spacious rambler-style home with Derrick Custom Homes, contact us today.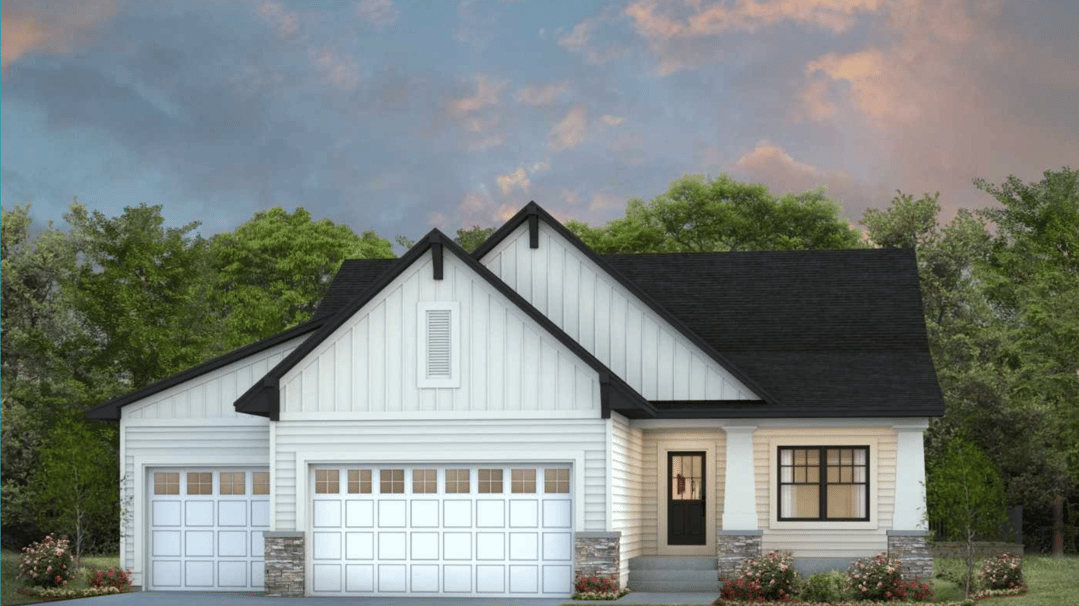 Home Specs:
Price: $652,900
Bedrooms: 4
Bathrooms: 3
Square Footage: 3046 sq. ft.
Number of Garage Stalls: 2
Style: Single-Story Rambler Home
Neighborhood: Water's Edge
Find Your Forever Home With Derrick Custom Homes
At Derrick Custom Homes, we understand that every family is different. Our showcase of family dream homes in the Tour of Homes and Parade of Homes is just a glimpse of the custom home features that are possible when you work with our team of designers and builders. To schedule a meeting with us, contact us and we'd be happy to talk about all of your Twin City custom home building options.