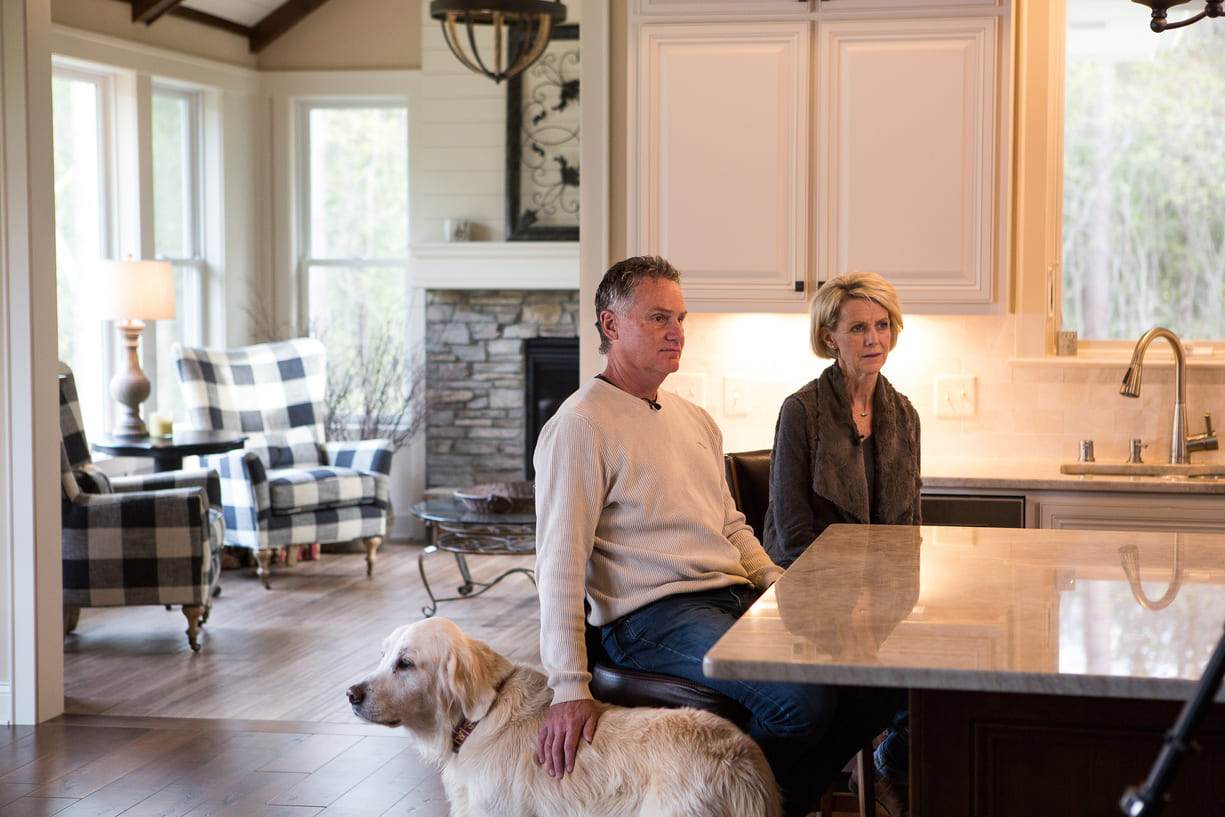 "What's so special about a custom built home other than the price tag?" "What are the pros and cons of a custom home for my family rather than choosing a move-in-ready resale?" "We don't have time for such a big project." If you've ever asked any of those questions when considering building a custom home, or if you've ever wondered what all goes into building a custom home…we've got you covered.
PERSONALIZED TO YOUR LIKING

Every piece of the process is personally chosen by you. The house you have dreamed of can become the home that you build and create lasting memories in. Derrick Custom Homes helps you every step of the way to achieve the vision you have desired for you home.

ENCOMPASSES YOUR LIFESTYLE

Do you enjoy entertaining and prefer a bar-like setting? Is your home filled with littles which places having a comfortable family room at the top of your priority list? Your custom-built home by Derrick Custom Homes allows you to utilize the space in ways that you want and need. Our company has built hundreds of homes that vary in shape, size, look, and style. When we meet with our clients we guide them along the way to tailor the home to their vision.

CONSIDERS THE PRESENT AND FUTURE

We all know that life changes. We build our custom homes for your life today and at the same time try to plan for your tomorrow. Whether you have a growing family or just need a flexible home in general, we get it! Our team is here to help you create a home that fits your present and future wants and needs.

LOCATION, LOCATION, LOCATION

One of the most important parts of the decision process is deciding where you want your custom home built. You can decide what neighborhood you want to settle into and you can hand pick the lot that best fits your lifestyle. All the decisions are up to you. Derrick Custom Homes has many communities in Wisconsin and Minnesota to accommodate the varying needs of our clients. We can pass on our knowledge of neighborhoods to best fit your needs!

BUDGETING BY YOUR RULES

When building a custom home, you control the areas that you feel should be invested in. Do you want an interior or exterior specialty like a sauna or a pool? What rooms are your main focus in your home? All of your decisions and thoughts are factored into the budget with flexibility. We can help you make budgeting decisions and listen to all your ideas as we go through the building process together. When building a custom home it is also essential that you take time to consider other costs too such as home insurance. Are you looking for home insurance to protect your property? Start by reading this review from simplyinsurance.com of Lemonade Insurance so that you can work out what you need to take into consideration when budgeting for insurance for your property and its contents.

INVESTING TODAY FOR A BETTER TOMORROW

Derrick Custom Homes offers quality construction and purchases all their materials locally. This investment is not only a great idea for the future, but a great idea for today! You can make a Derrick Built custom home yours that can hold love and joyous memories as years go by. We enjoy working with our clients and we want you to have an investment of your own when the job is done. It?s more than investing in a home; its investing in your happiness.