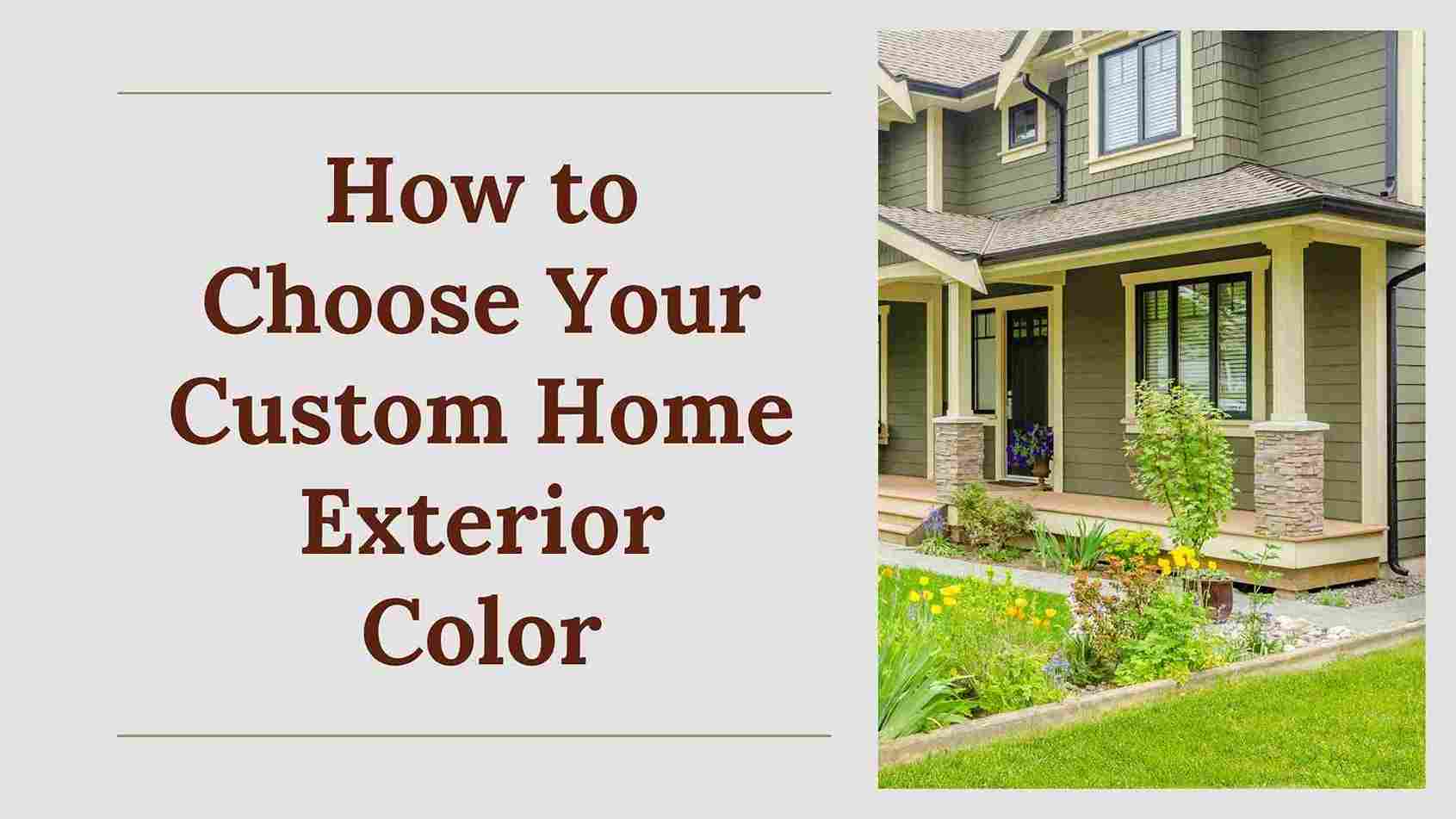 Choosing the exterior paint color of your house seems like an easy enough task, especially after deciding where to build your custom home, your budget, and other important decisions. Choosing between white, gray, tan, or a subtle color should be a breeze, right? Once you choose any of those, however, you realize that there is just so much variation.
White isn't just white, but dozens of tones that can change the feel of your house. How do you choose the accent colors, like the colors for the trim and shutters? With some siding choices, nearly any color that Sherwin Williams carries is available, making the choice even more complicated.
We're here to make these choices a bit easier. Let's start by understanding color. First, let's talk about your basic exterior paint colors.
White

White is a timeless go-to neutral when it comes to choosing paint colors both inside and out. There are so many whites to choose from, though, that it can be a little confusing or even overwhelming. They range widely, from a cool bluish-white, all the way to a yellow-toned soft white. They will all behave differently with sunlight, depending on the direction your house faces and the region you live.
White is an excellent trim color. Trim painted a shade considerably lighter than the exterior walls helps to define the architectural elements of the house while all over white tends to give a home almost a glow.
Gray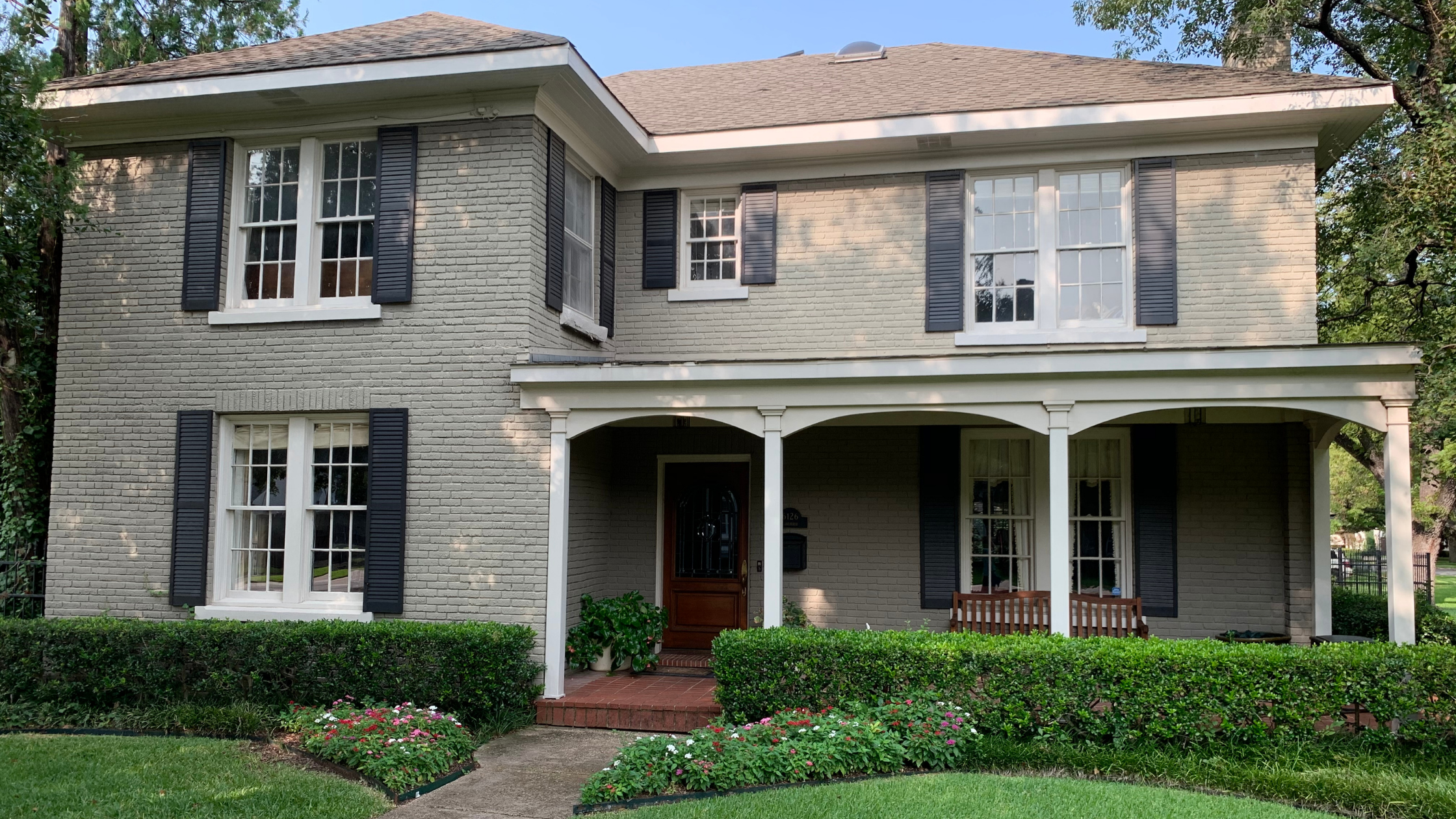 Choosing a shade of gray is so much more than simply how dark or light it may be. Grays change dramatically depending on the additional color that's mixed into them. Add yellow, and you'll get mushroom, elephant, or mouse gray. These earthy grays are excellent for coordinating with natural stone on the exterior of your home. Pair them with an off-white or cream trim for a toned-down neutral look.
Most people will picture gray tones when you talk about cool neutral paint options. True grays, just a blend of white and black, and those mixed with a touch of blue are on the cooler side of the gray spectrum. Slate gray, shark gray, and dolphin gray all land on the bluish side. The varying tones of silver are a great example of true gray.
Very light grays will reflect almost as much sunlight as white while darker tones will blend in more seamlessly with the background. The curb appeal of middle to dark gray home gives a more calming feel but can look quite striking with bright white trim.
Earth Tones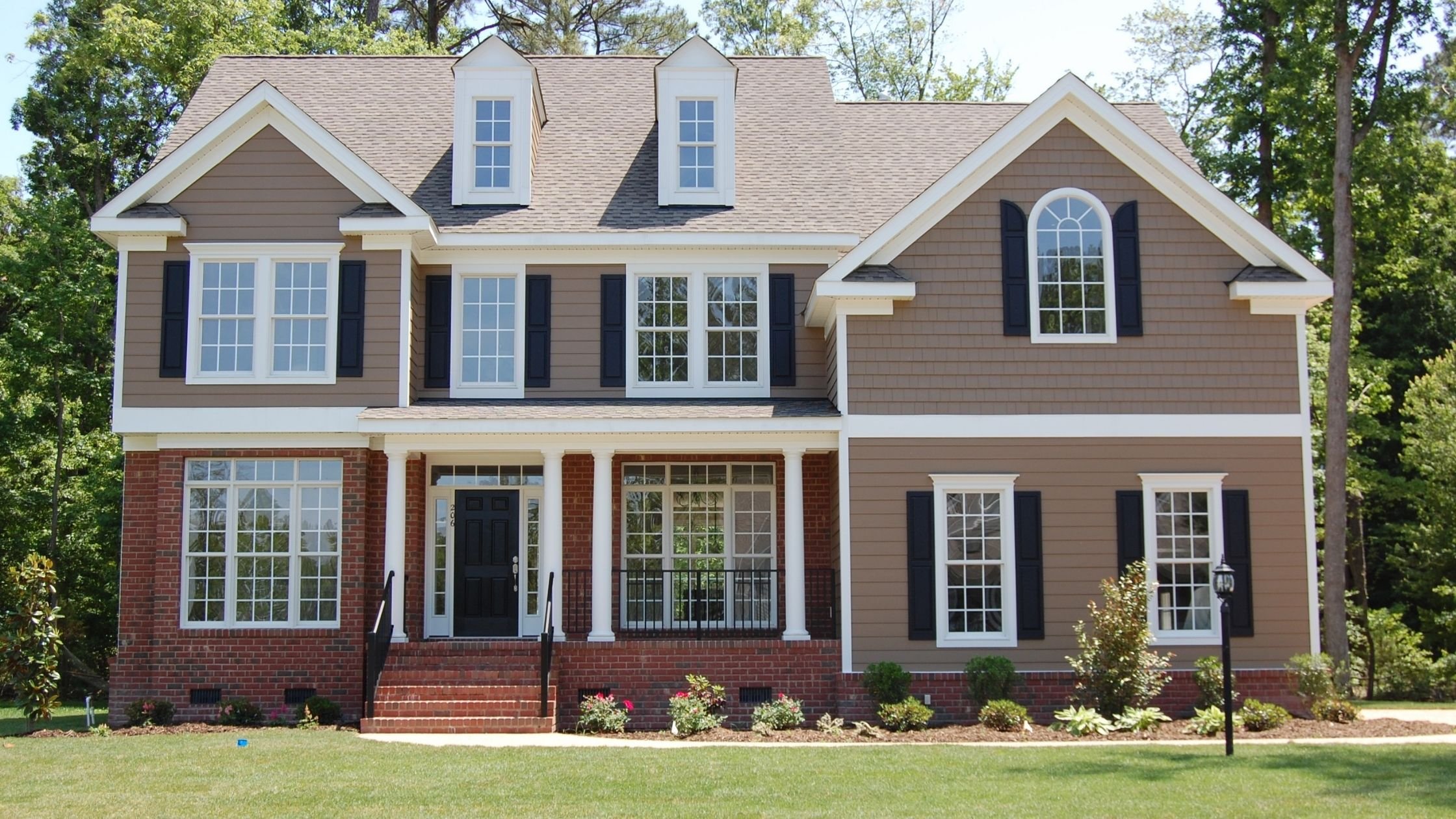 Tans, browns, and beige are popular exterior paint colors that are inspired by nature and look great in any environment. Although they are mostly thought of as warm hues, they can also read as cool when they are mixed with blue, creating an ash tone. You may also get a color called greige, or a blend of gray and beige, which tends to lean a little on the cool side. While some may choose a gray on the mid to dark end of the spectrum, homeowners usually stay on the lighter side with earth tones that lean more brown and tan.
Earth tones also include muted versions of yellows and greens. A deep yellow tone, like ochre, is a great choice for staying within the earthy neutral family while adding just a little color. Varying tones of sage, olive, and moss also offer a bit of color while staying perfectly grounded in the calming neutral earth tone palette.
Color Scheme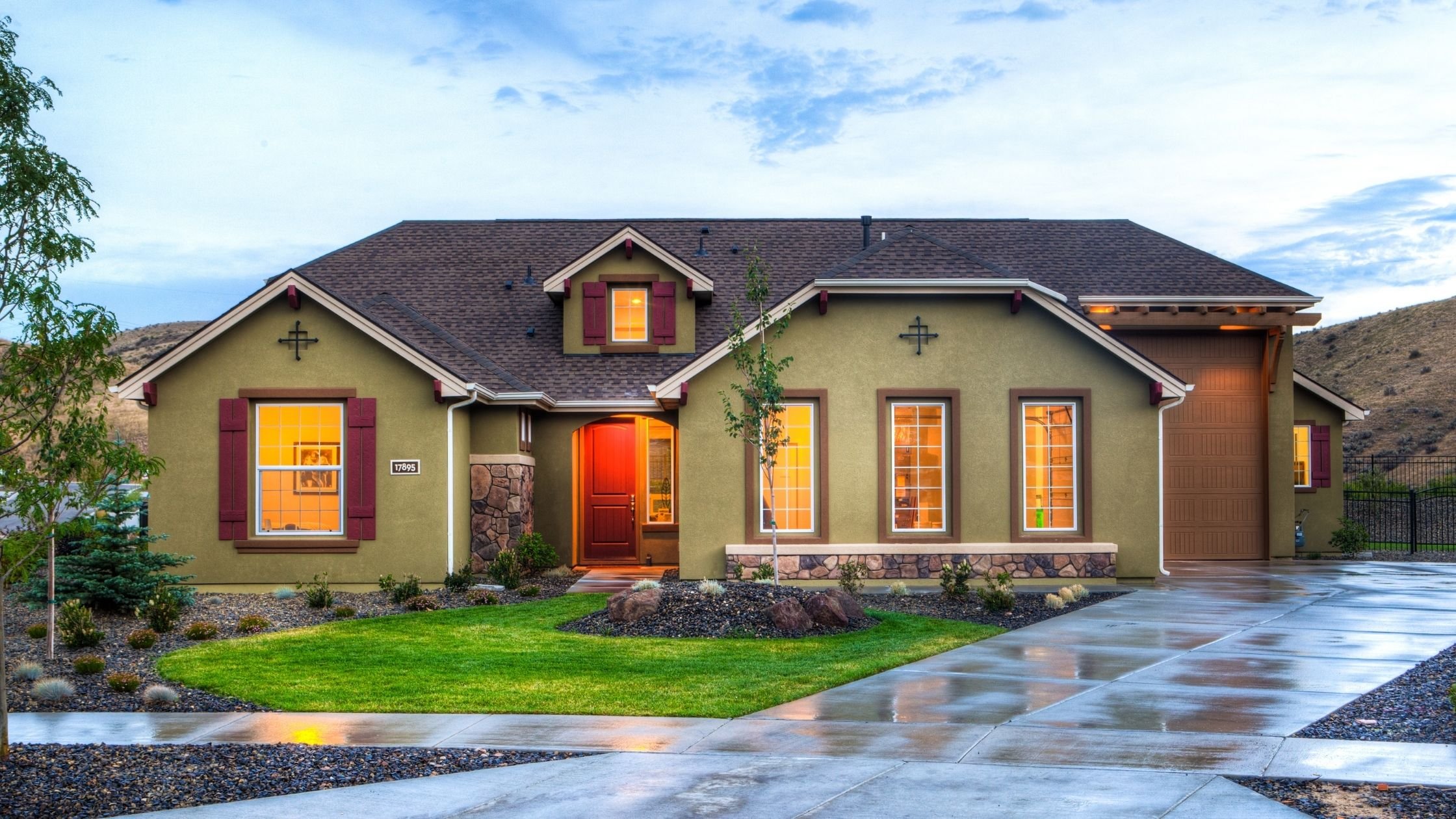 The color scheme for the exterior of your house refers to the combination of colors and tones. Beyond just the wall color, you will choose colors for the trim, shutters, and possibly more. You can choose to go monochromatic and pick different tones of the same gray, or contrast with the earthy wall color and a light cream white for the trim. The combinations are endless and by trading out one of the three or more colors you will change the entire look of your home.
Figuring out what color scheme fits in with your neighborhood is just a matter of driving through the neighborhood or other developments. Notice the colors of the trim, walls, shutters, roof, and other elements like stone and pavement. What are the tones and what do you like about the combinations? Take plenty of pictures for reference later. Don't forget to look into trending colors, what's popular now might be projected to be dated in a few short years.
What To Do When Your Choices Are Limited
When you build a custom home in an area where certain characteristics, like paint color, are subject to approval, you may be limited as to the colors you can choose. Some development communities won't allow the same color to be repeated in a row. Your house and your neighbor's house will have to be painted in different tones. The benefit of this rule is that the color palette of your neighborhood will be well-thought-out and very aesthetically pleasing. This guideline typically means that the houses will coordinate with one another, which increases the curb appeal of every home.
Talk to a Professional
An experienced custom home builder, especially one with an in-house designer, will have the tools and know-how to help you sort out your exterior color scheme. Derrick Custom Homes is a design-build firm that knows how important it is to feel proud of your custom build from the moment you pull into the driveway. Curb appeal is important and with our guidance, you're sure to feel confident in every design choice. Derrick Custom Homes is committed to a transparent home-building process and can guide you through, from locating land to coming up with solutions to possible obstacles.